Premium Game Development
SophSoft, Incorporated is the premier independent game development company, in business since 1982. SophSoft contracts to provide high-end game development services, especially programming, to game publishers and developers.
Development Services
Contracting services range from development of complete products to piecemeal consultation and/or programming. We currently specialize in quality game development for Windows, macOS, Apple iOS, and Android systems. With more than 30 years of industry experience, we have the knowledge and expertise to help your project. Contact us today!
Technical Expertise
Our team has broad development expertise in a constantly growing range of game platforms and technologies, including:
Windows

: developed dozens of published titles, as well as countless other projects, over more than 20 years.

macOS

: developed 10 published SKUs, both for direct download and for the Mac App Store, in the last 8 years.

Apple iOS

: developed 7 published titles over the previous 4 years, including iPad and "universal" (iPad and iPhone) apps.

Android

: created and shipped projects for phones and tablets.

32/64-bit

: built projects for both 32-bit and 64-bit systems on Windows, macOS, Apple iOS, and Android.

Other Platforms

: worked with tools for Windows Store, Xbox 360, Windows Phone, PlayStation, and many more.

Programming

: develop currently using C++, Objective-C, Java, C#, and more, with functional understanding of many other languages.

Quality Assurance

: practice and teach about internal and external testing techniques for robust game development.

Game Design

: create and improve game and user interface designs.

Artificial Intelligence

: use experience with game tree search, neural networks, natural language processing, and other AI technologies.

Commerce

: work with IAP (in-app purchases), advertising, and other monetization techniques, especially for free-to-play games.
We have dealt with lots of other platforms and technologies over the years, so write us with your current game development needs.
Latest Release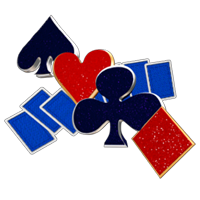 Pretty Good Solitaire Mac Edition 3.40 (macOS)
Pretty Good Solitaire is the most comprehensive collection of Solitaire games for the Mac, with 700 different games, plus 80 bonus variants. It is published by Goodsol Development, who originally released it in 2007.
This title was designed and developed entirely in-house, originally written using C++ and the Carbon framework, and later ported to Objective-C++ and the Cocoa framework. The core Solitaire functionality uses a custom, cross-platform engine, the Goodsol Solitaire Engine, that is shared (as identical source code) with Windows and iOS products; this engine was also designed and development in its entirety by SophSoft.
Visit goodsol.com/mac/ for more information about this game.
You can download a free trial version today from Goodsol.com or buy it now for only $24.95.